Celebrating over 60 years of successful trading!
First form of transport
This was the first form of transport for Roland Hill Ltd. 
Roland on the bike
Roland heading out to work on his first form of business transport.
The business grew
The business expanded, covering areas in Construction and M+E.
Family business
The family where it all began...
LABC National Award 2007
Best Sustainability Innovation for Cockermouth School Eco Centre.
Renewable Energy Division van
We have personnel that have over 10 years experience in renewables, but we as a firm began the renewable energy division in 2007.
First Zero Carbon School Building 2010
Haydon Bridge School was the first zero carbon school building, built by yours truly...
60th Celebrations
Celebrating 60 years of experience and quality assured.
CBEN Awards 2012
We were awarded the trophy for the Excellence Awards 2012.
The new logos added to the back of the van
This is one of our vans with the Facebook and Twitter logos on...
Modular Build in progress
Beginning of the modular build within our factory...
Betty Barwise Inspects
Betty Barwise, the Border Terrier began inspecting different jobs. She enjoys spending time with the lads.
Paddy the Peacock
Paddy even comes to have a look at what is going on in our factory...
8 Classroom Modular Build in 2014
The 8 Classroom Modular Build set up on Cockermouth School site in 1 day!
Borrowdale Shepherd's Meet 2014 Main Sponsor
We were very proud to be apart of a great day in such a picturesque place...
New logo for the new vans in 2014
Displaying the brand new logo for the vans
Christmas Jumper time!
They made their appearance in 2014 and everyone got involved...
LABC Northern Regional Finalist 2015
LABC Finalists in 2 categories including the 8 classroom modular build at Cockermouth School.
Introducing Inspectabear...
Inspectabear is Betty's sidekick - keeps track on the jobs and tags along to shows.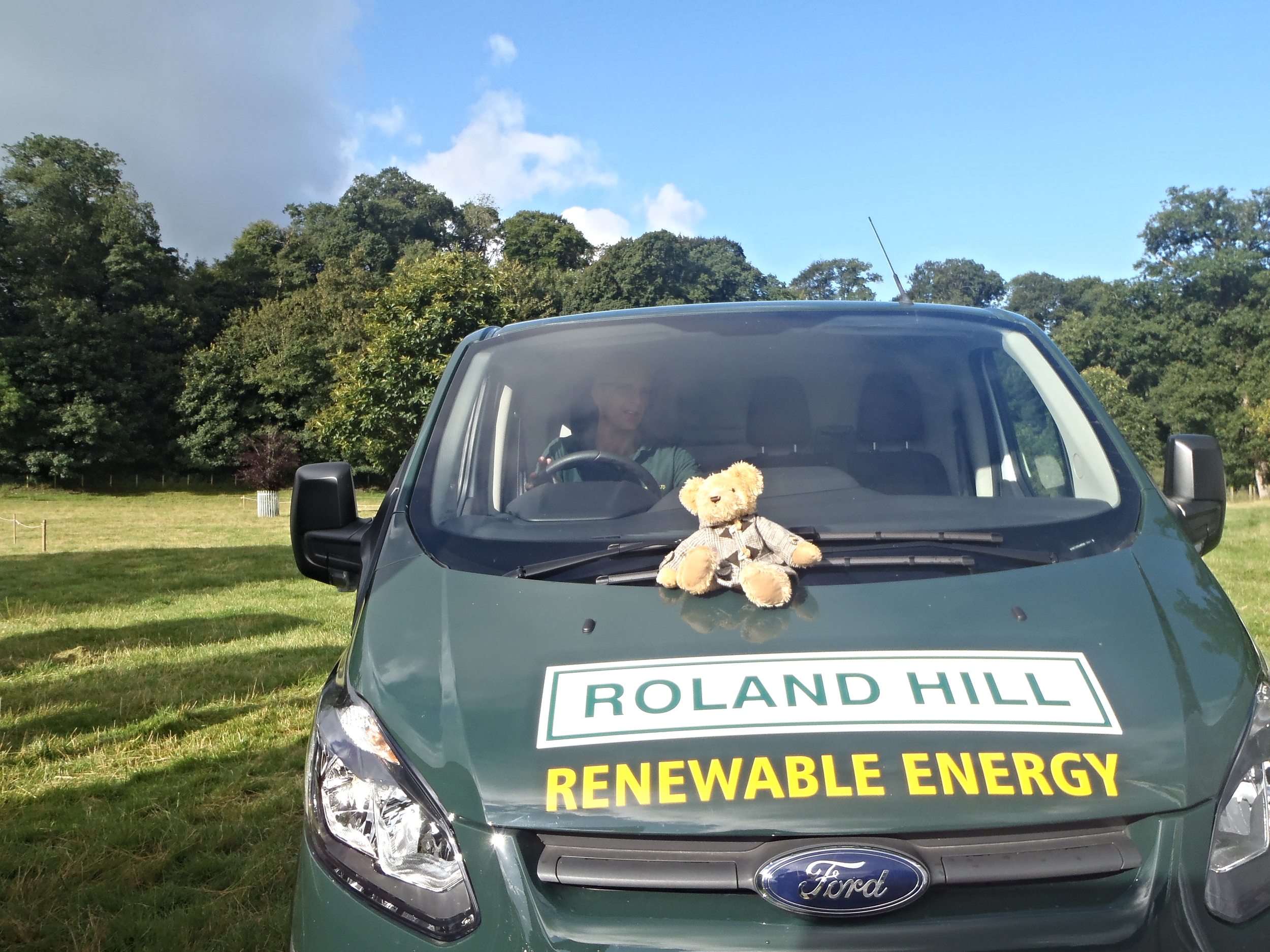 Having fun at Cockermouth Show 2015
Creating a new form of 'SatNav system' on the new van...
Celebrating our 65th Birthday!
We are very pleased to be celebrating 65 years of success and counting...
LABC Building Excellence Awards 2017 Northern
Very proud to be Finalists with 2 of our projects at the LABC Awards 2017.